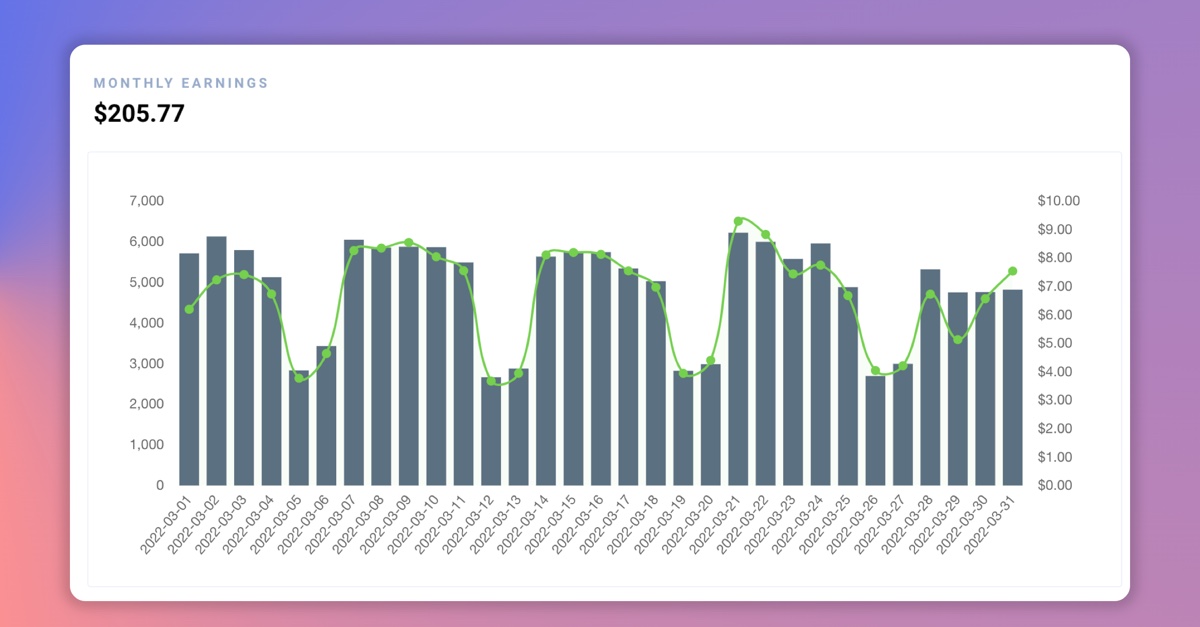 Almost one year ago, I launched Hackertab, a browser extension that allows developers to stay up-to-date with the latest tech happenings in an easy way, the tool gatters articles, tutorials, repositories, jobs, events… and filter them by users interests.
This has been an incredible rollercoaster ride that I wish to share with you in the following words.
This is the second in a series of articles on Hackertab progress. The first article is available at: https://www.mehdisakout.com/posts/hackertab-stay-updated-developer-trends-libraries-news-jobs/
First week (First 100 users)
A few days after promotion on Product hunt, Indie Hackers, Reddit and Linkedin, the product seems taking off and attracted many developers all around the world that have shown love by retweeting, commenting and even contributing in the product development on Github.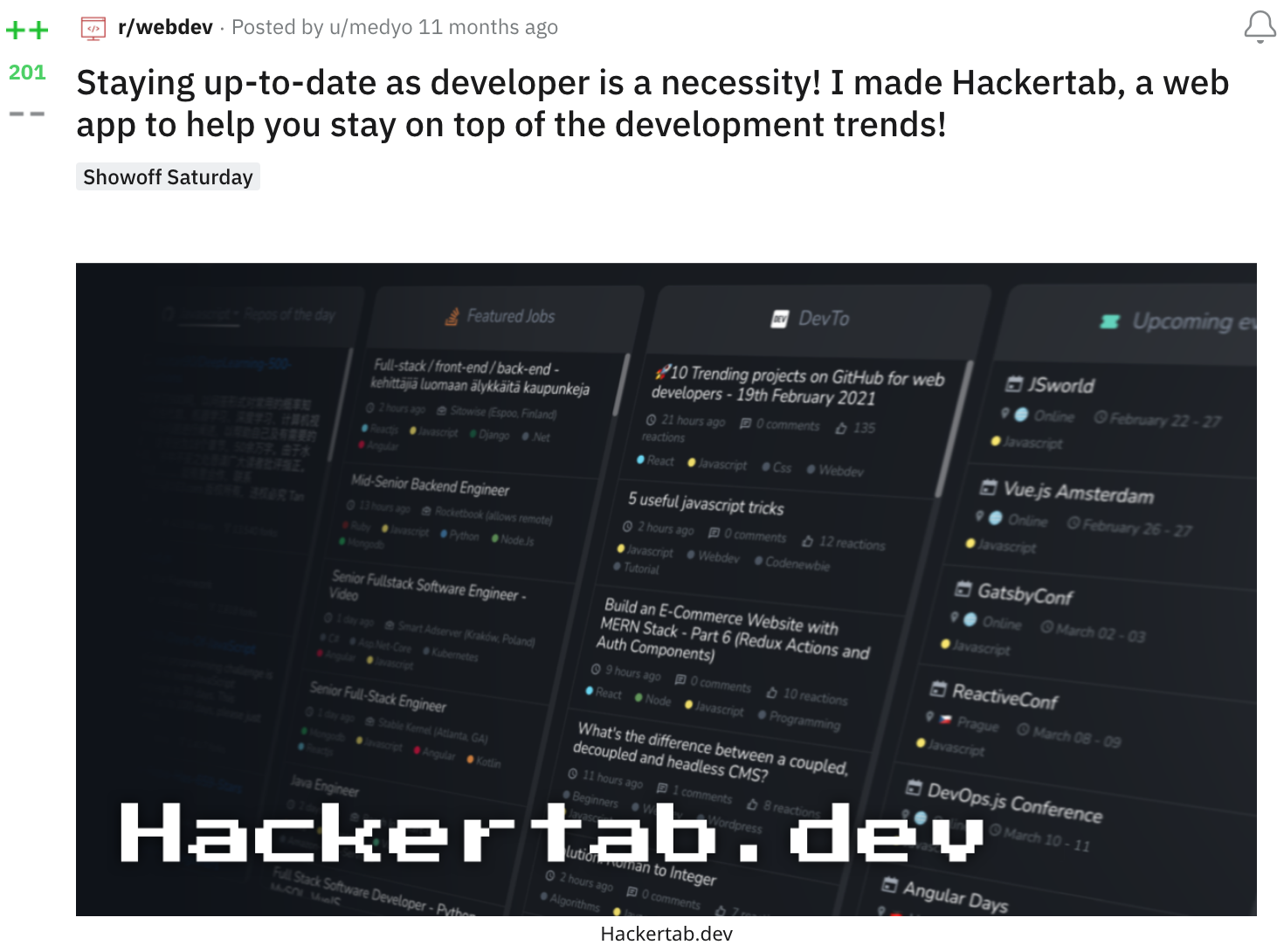 This 🚀 boost put us on rails and made us gain our first 100 users:
⬆️ 201 upvotes on reddit
👀 10k reach in Linkedin (167 reactions)
🔺 156 upvotes on Producthunt
1 Month later (It's growing…)
After a few months of the launch, both Netlify and Github started sending us bills since Hackertab usage exceeded the free plans' bandwidth and build minutes limits ($20 per 100 GB bandwidth). which force us to move to the paid plan that ends up being too expensive for our needs. We then decided to rent a VPS from Digitalocean for $5.
The transition wasn't that easy, as we had to setup everything from scratch in addition to keep the previous extension running while migrating with zero downtime…we had to deal eventually with some misconfigurations issues that made us lose 15% of the users.
Nevertheless, we kept improving the product and interacting with the community to meet their needs, a number of cool features have been shipped:
Bookmarks
Extensible view (more than 4 cards at once),
Search Engine
Compact mode
More data sources (Reddit, Hashnode, lobsters, FreeCodeCamp, Devto…)
Revamp the landing page for a better conversation with testimonials…
Twitter bot…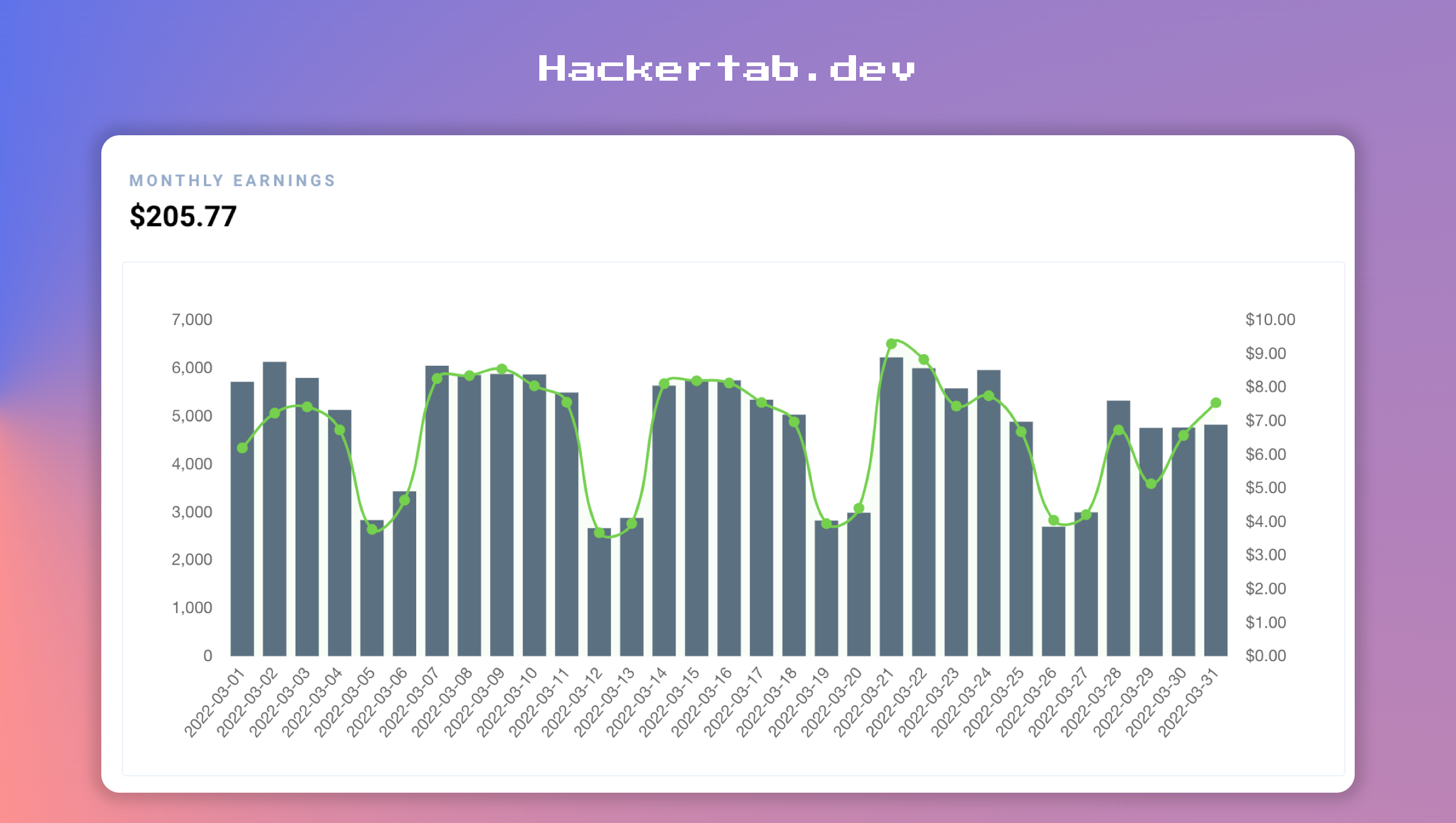 To cover our bootstrapped product charges, We introduced paid advertisement through BSA, which fits perfectly into our product roadmap and specializes in developer oriented advertising.
Today
Today we're more than:
⛏️ 9 Github contributors
👥 1200 users mainly from 🇺🇸  🇲🇦  🇮🇳  🇫🇷  🇬🇧
👁️ 2.1M Page Views
🌶 30 new releases
💵 $150 to $200 MRR in revenue
💸 Expenses ($12 domain name + 5$ monthly recurrent VPS bill)
🗣️ $0 Marketing
What next?
Growing the community is the next challenge. We are considering various approaches, including, but not limited to, Social media Marketing, improving content quality through artificial intelligence. I will continue to document the progress as we move forward.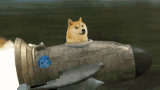 👏 Thanks to the community for believing in Hackertab, thanks to Abdelillah Chouikane who co-founded it with me and still doing his best for the best of this product.
If you've suggestions or just want to say hello, please reach out to us at:
See you
---